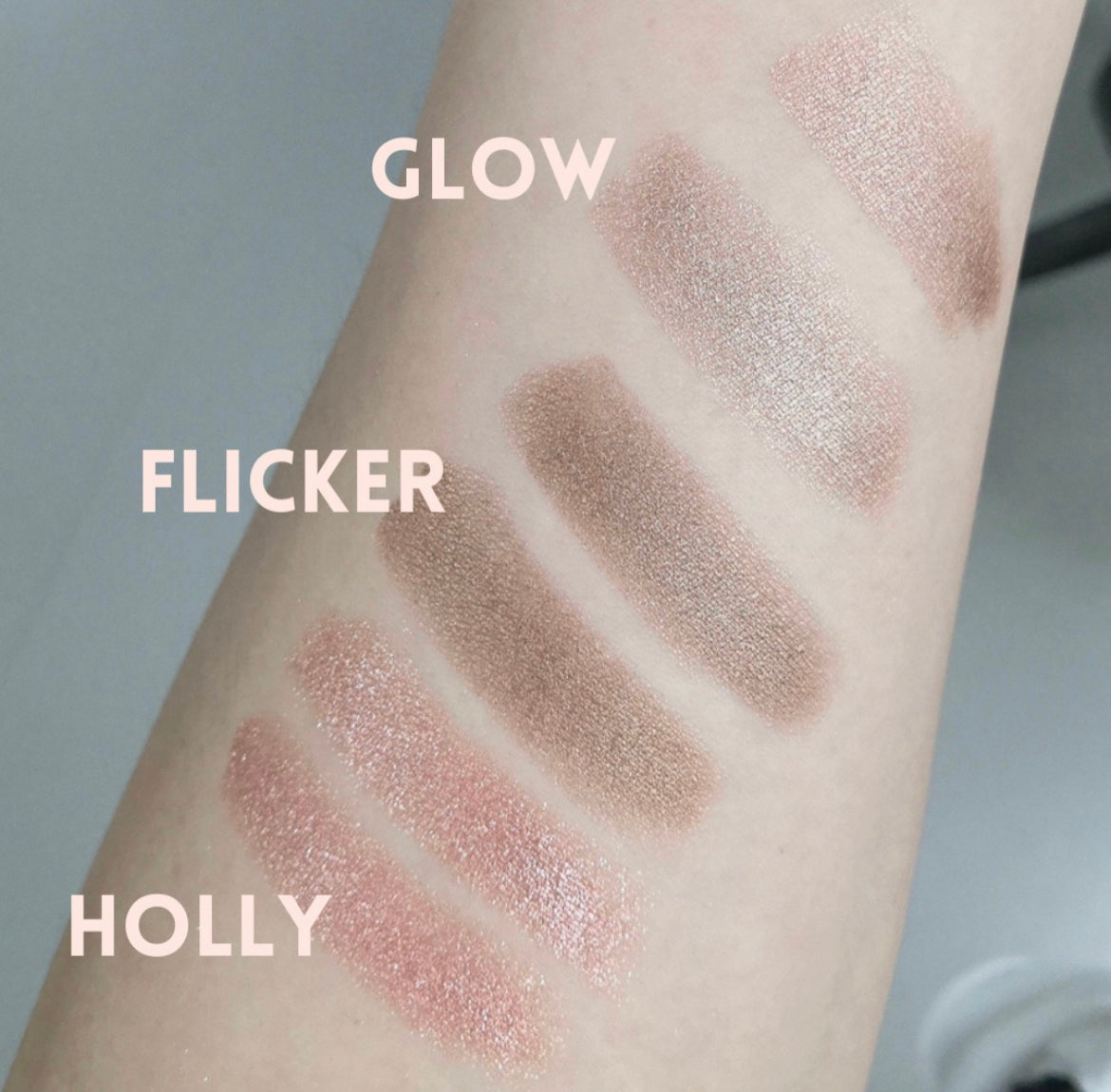 Your new go-to eyeshadow is here!
With a creamy, long-lasting and fail-proof formula, our new eyeshadow sticks are your perfect highly pigmented companion.
Holly is a super pretty shade with a hint of deep shimmery peachy-pink.
Glow is a perfect every day light brown shade with a gorgeous hit of shimmer.
Flicker is a stunning darker brown with a pop of shimmer.