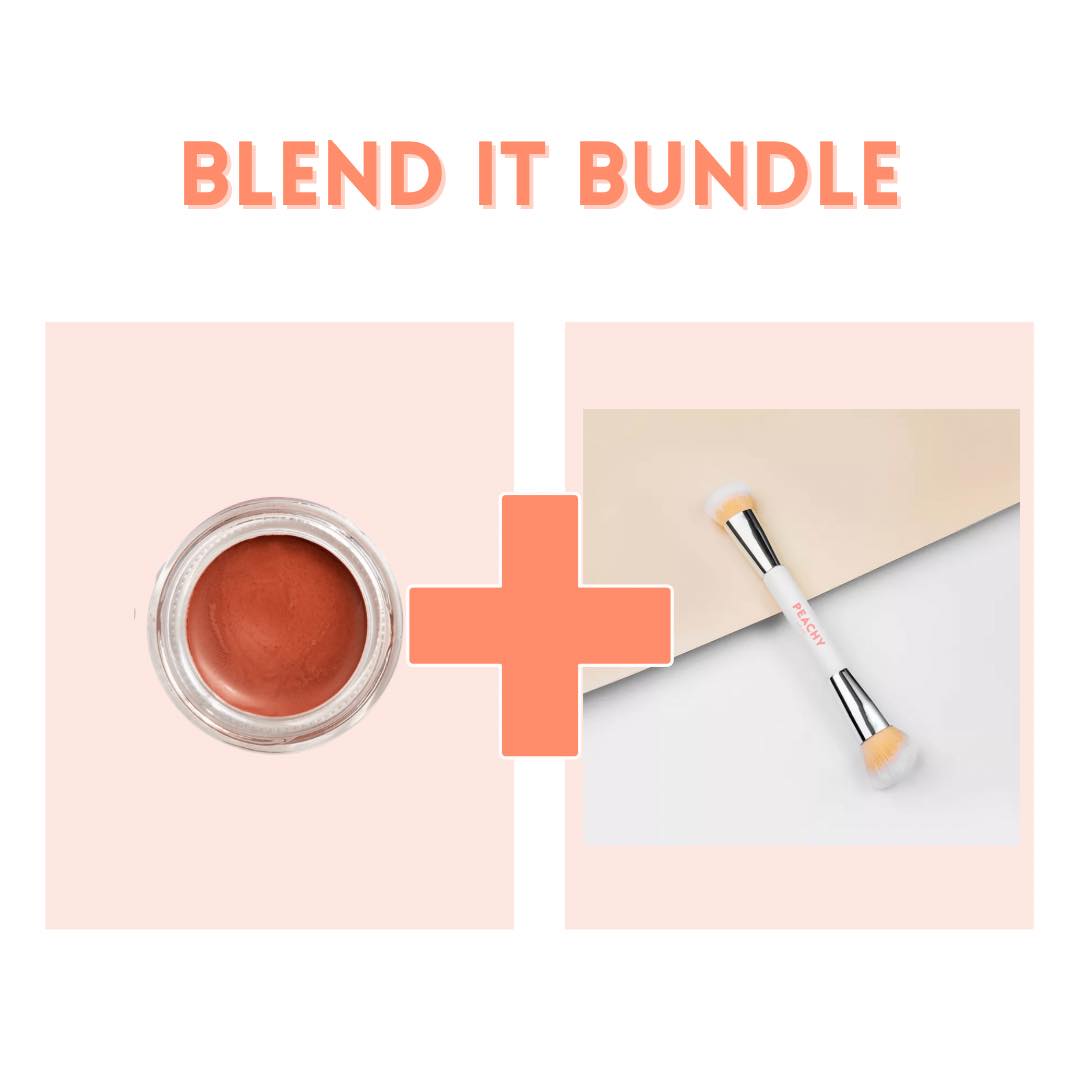 Blend It Bundle: NUDIE RUDIE
The ultimate beauty combo for makeup lovers!
The Tint:
Nudie Rudie is your go-to nude. Think MAC's Velvet Teddy, but NZ made and oh-so-good for your lips!

At last, a buildable lip and cheek colour that protects your skin! Our Lip & Cheek Tints contain organic beeswax, jojoba and amino acids; these natural ingredients create a protective barrier on your skin, as well as reducing dryness, calming irritated skin, aiding in skin hydration and more.
The Brush:
This double-ended brush has been designed for use with both powder AND cream products - so yes, you can use it with your Peachy Lip & Cheek Tints!
With a slightly angled end for contouring and a buffing end for blending blush, this brush enables flawless application.
Blend It Bundle: NUDIE RUDIE