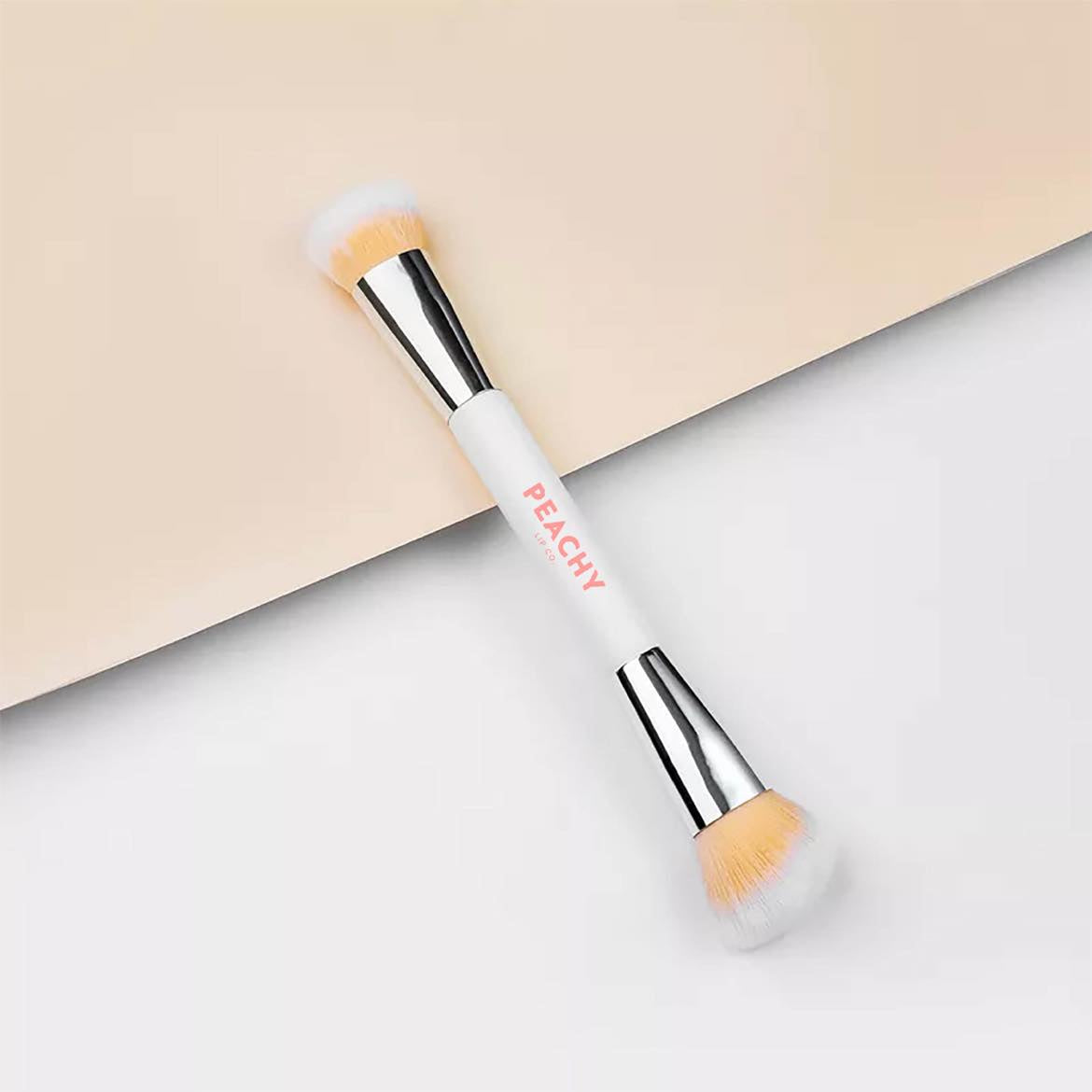 This double-ended brush has been designed for use with both powder AND cream products - so yes, you can use it with your Peachy Lip & Cheek Tints!
With a slightly angled end for contouring and a buffing end for blending blush, this brush enables flawless application.
This brush is made with synthetic hair - we chose this as synthetic hairs work better with cream products than natural hair, as cream products are heavier than powder and synthetic hair are strong enough to withstand the weight of the cream.